Hey folks,
Although we were not able to attend NAMM in person this year we were able to send some systems!
We sent Synthax three of our ultra-thin TB31015 15" laptops to run their demo rigs for showcasing the Babyface Pro FS, Digiface Dante and Digiface AVB interfaces.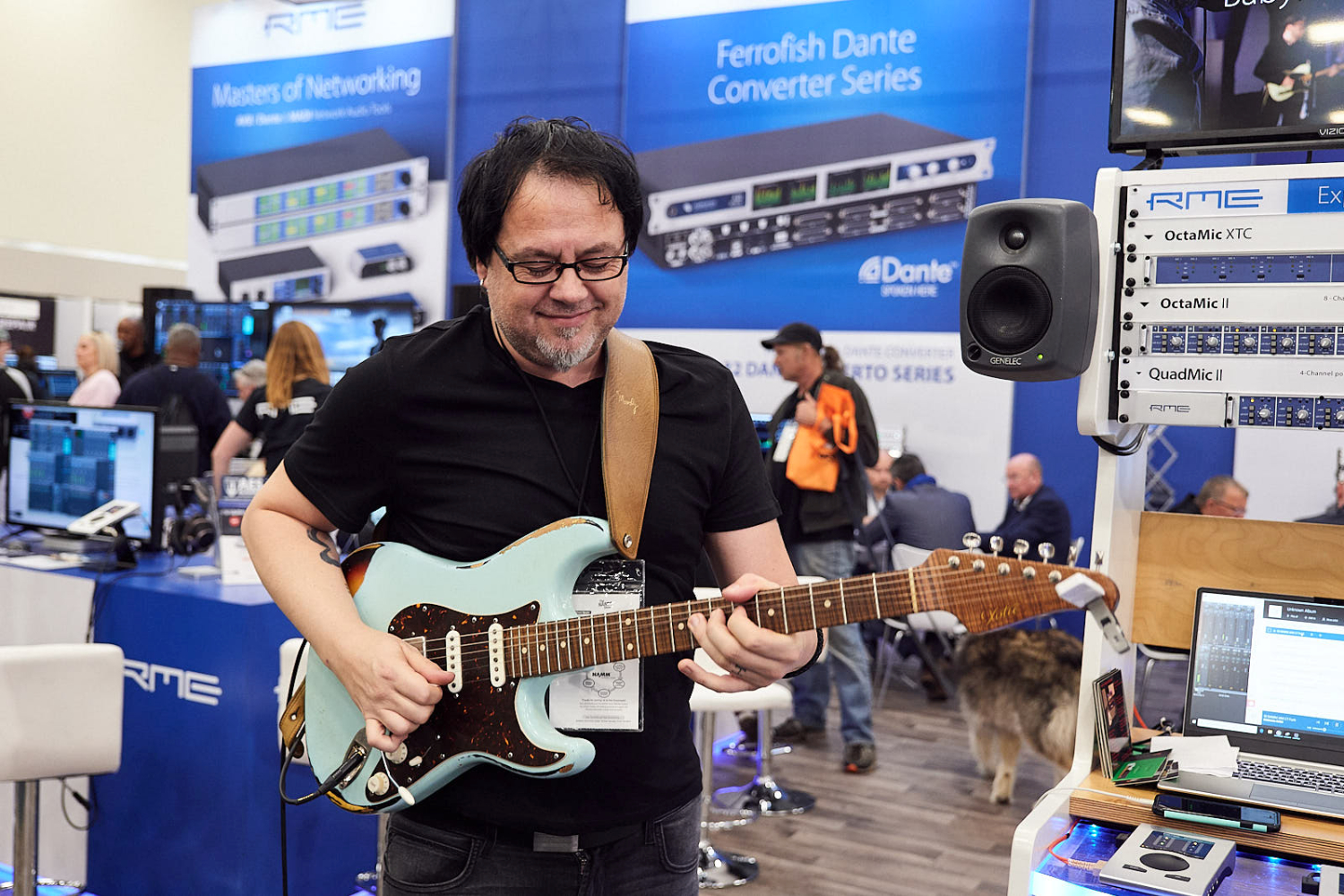 Here a TB31015 being use...